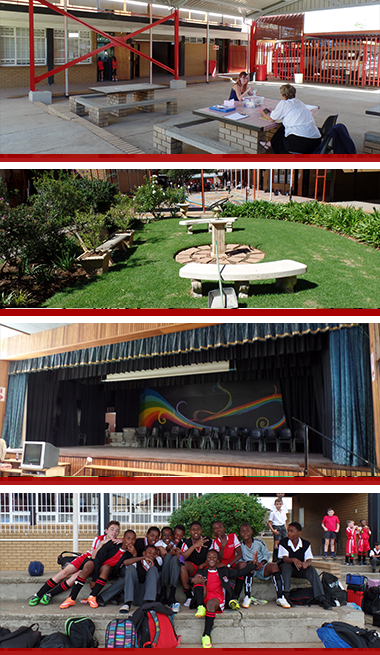 About Summerfields Primary School (Established in 1982)
Albert Einstein once said "Education is what remains after one has forgotten what one has learned at school".
At Summerfields Primary School we believe that through full participation and fellowship of each parent, teacher and child, we are able to create a family community that cherishes diversity and strives for quality education that is excellent and fair.
---
Our Philosophy:
While concerning ourselves with the intellectual, physical, emotional and social growth of our learners, we strive to guide them towards becoming God fearing and effective citizens. We are proud to say that we are a multi-cultural school and promote the acceptance and tolerance of all religions and cultures in our excellent public school.
Because the home is the most important social institution, we recognise our role as co-partner in the process of socialising – never disregarding the important role of the parent in this process.
Our educators are recognised as Professional People, each a member of a professional team working together towards the common goal of education.
Our Vision Statement:
To provide quality education in partnership with all stake-holders.
To guide the learners to be responsible citizens.
To always strive to do our best for our learners.
---
Our Mission Statement:
We will endeavour to operate the school in a transparent manner.
We will not discriminate against any learner or educator on the grounds of colour, race or religion.
Our Code of Conduct shall promote and foster a culture of learning, discipline and respect for property.
We shall strive to serve the best interests of our learners, educators, parents and community by providing an education to uphold our motto –
"KNOWLEDGE IS STRENGTH".
---
Our School Song: 
What we learn from day to day
In our work and in our play
Gives us knowledge for the future
Gives us strength to guide our way
From this school we go prepared
Never doubting, never scared
Knowing God will guide our footsteps
Proud the pupils it has reared
In successes all will see
We are fit for what may be
Proven people of the future
Moulding our security
– Suzanne Rohm